GOVERNING COUNCIL MEMBERS
Mr Asoka Gunawardena, Chairman Marga Institute:- Former, Additional Secretary to the Ministry of Public Administration, Provincial Councils and Home Affairs, Director of the Sri Lanka Institute of Development Administration (SLIDA) and Chairman of the Finance Commission. He has also worked for the UNDP as Chief Technical Adviser, Management Development Programme in Myanmar and as Training Specialist in Law and Judicial Process, Building Capacity for Local Governance Project, Bangladesh.
Areas of interest-Governance, decentralisation and public administration reform.
Mrs Myrtle Perera, Senior Advisor​, Marga Institute:- Mrs Perera has been engaged in research related to gender issues since 1979 at the Marga Institute.
Some of the key research areas: Gender roles; Women and work; Female-headed Households; Female Migration; Gender dimensions of Poverty;
Ageing and Social Security.;
Gender and Ageing.
Dr Nimal Gunatilleke:- Dr Nimal Gunatilleke is an Economist with 35 years' experience addressing institutional development, business support organizations and small enterprise promotion. He is a researcher /consultant based in the USA. He gained work and professional experience at Michigan State University, International Science and Technology Institute Inc. Virginia, USA, and Ministry of Higher Education, Sri Lanka, UNOPS, International Organization forMigration, (IOM), and Asia Foundation. Dr Gunatilleke has been involved withthe Marga Institute since 1985.
Dr Lloyd Fernando:- Chairman, Gamani Corea Foundation and Governing Council Member of the Marga Institute. Senior Consultant Public Policy, Postgraduate Institute of Management at Sri Jayewardenapura University.
He was the Chairman of the Marga Institute from 1998 to 2006. Former positions are -Executive Director of the Asian Development Bank,
State Secretary, Ministry of Policy Planning and Implementation and Director-General,
National Planning Department.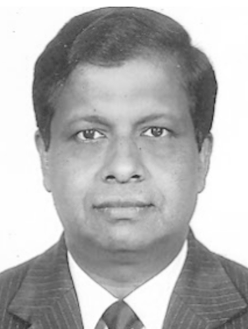 Mr D.C.Dissanayake:-
Mr Dissanayake is a professional in public administration and management with 36 years of experience in the public sector.  He had functioned as the secretary to several ministries such as Ministries of Higher Education, Highways, Investment Promotions and Digital Infrastructure and Information Technology during his long tenure in the public sector.
Apart from the administrative and management functions, he has been instrumental in the implementation of a number of eGovernment projects as an employee of the Information and Communication Technology Agency of Sri Lanka.  Furthermore, he has participated in a number of research and consultancy assignments as the team leader and as a team member.
His area of interest: Governance, eGovernment and Digitalization, Education and Higher Education reforms and Infrastructure Development.
Ahilan Kadirgamar:- Ahilan Kadirgamar is Senior Lecturer, Department of Sociology, University of Jaffna, Sri Lanka. He holds a PhD in Anthropology from the Graduate Center, City University of New York, a MA in Economics from the New School for Social Research and a BS in Electrical Engineering from the Georgia Institute of Technology.
He is a fortnightly columnist in the Daily Mirror, an Editorial Board Member of the Sri Lanka Journal of Social Sciences and a Board Member of Himal Southasian Magazine. His research interests include agrarian change, co-operatives and women's livelihoods, and regularly writes on the political economy of Sri Lanka in forums such as The Hindu in India.
He is currently the Honorary Chair of the Northern Co-operative Development Bank and a member of the Jaffna Peoples Forum for Co-existence. He served on the Central Bank of Sri Lanka appointed committee to draft the Economic Development Framework for a Northern Province Master Plan (August 2018).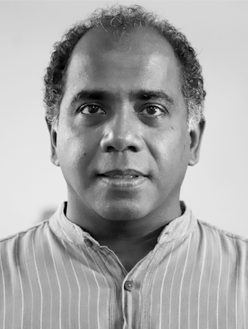 Sunil Hettiarachchi:- Mr Hettiarachchi, before his retirement, served as the Secretary of the Ministry of Highways, Petroleum & Road Development, Ministry of Vocational Training, and Ministry of Education. He also served as the Additional Secretary to the President, Director-General, and Department of Pensions, Director General – Investment & Tourism, Ministry of Economic Development and as Assistant Secretary of several state institutions.
Mr Hettiarachchi holds a Master's degree in Public Management (MSc) from the Post Graduate Institute of Management (PIM), a Post Graduate Diploma in Devolution and Local Government Studies from the University of Colombo and a Bachelor of Commerce (Special) Degree from the University of Colombo. Since he retired from Public Service, he has worked as a consultant for multiple public and private sector organisations in various areas, from scaling up expansion to government relations.
Dr Neavis Morais:- Dr Neavis Morais, is a Development Economist with wide international exposure. He completed his PhD at the Asian Institute of Technology in Thailand and the Master's Degree in Economics at the University of Colombo. Currently, he serves at the Open University of Sri Lanka as the Dean of the Faculty of Humanities and Social Sciences.
He has extensive experience in teaching, research, academic administration and national development frontiers and remains actively involved in policy development work of the public sector, the private sector, and the Non- governmental organizations both local and international.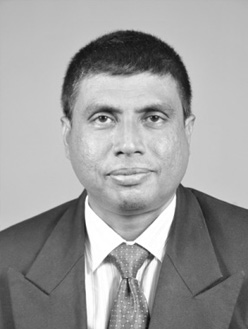 Mr Rohana Hettiarachchi:- Is the Executive Director of Peoples Action for Free and Fair Election (PAFFREL), General Secretary of Asian Network for Free Election (ANFREL), Governing Council Member of National Peace Council, and Convener of March 12 th Movement.
Mr Hettiarchchie has more than 20 years of 4 local and international election monitoring & observation experience. He is currently the General Secretary of the Asian Network for Free Election (ANFREL).
Mr Kithsiri Wijesundera:- has a B.Sc. Eng. degree from the University of Peradeniya and an MBA with a merit pass from the University of Colombo. In addition to his mechanical and industrial engineering experience in several private companies, he also has firsthand experience in Marketing Research, Marketing Communication Strategy and advertising planning, Brand Marketing, Packaging, International Marketing, Exports, Retail and Distribution and Supply Chain Management. His last assignment before taking into full time consulting was as CEO of Dankotuwa Porcelain Limited. As a Strategic Management consultant, he has worked with Bates Asia Strategic Alliance Limited on several brand-marketing assignments. While working in the industry as a full-timer he has also served as a resource person in undergraduate, postgraduate and executive-level programs in many educational and training institutions such as the University of Colombo, IIHE (University of Wales Prifysgol Cymru), CINEC (University of Wolverhampton, UK.), NIBM and the Open University of Sri Lanka.
Mr. Indrajith Aponsu:- Indrajith is a Senior Lecturer at the University of Colombo, a Senior Visiting Faculty for the PIM and for several US and UK Postgraduate programs in Sri Lanka. His current full-time academic career is preceded by tenures at a private conglomerate and SLEDB. He had served on the Board of the Gem and Jewellery Research and Training Institute, and also was a Consultant at the Ministry of Science and Technology. He currently is a Member – Advisory Board of the Federation of Chambers of Commerce and Industry of Sri Lanka.
Indrajith is multi disciplinarily qualified in Economics, Physical Sciences and Management, with a BSc in Physical Sciences and an MA in Economics both from the University of Colombo, and an MPhil in Financial Economics from the University of Hong Kong.
He frequently contributes to contemporary political/ economic analyses on both electronic and print media. He provides macroeconomic analyses and forecasts, strategic political economy analyses covering both local and global perspectives and government policy. Equipped with training in the CTHE (SEDA- UK accredited) program and his diverse exposure in the field, Indrajith provides core inputs in human resource development.
Indrani M.M. Talagala:- Indrani M.M. Talagala has obtained her BA from the University of Ceylon and  MPhil (Education), and Ph.D. (Education) from the University of Colombo.
Indrani served as an academic in the Faculty of Education, the Open University of Sri Lanka, and later became the Head of the Department of Early Childhood and Primary Education, The Open University of Sri Lanka.
Currently, she is serving as a member of the National Education Commission, Sri Lanka, and a member of the National Coordination Committee on ECCD established in the Ministry of Women and Child Development, Preschool, and Primary Education and School Infrastructure. She is also an elected member of the Faculty Board of the Faculty of Education, and a visiting academic of the Faculty of Education of the Open University of Sri Lanka.
She has served as a temporary consultant to the World Bank in 2015 and as a visiting academic (titled as the Foreign Faculty), in the MSc in Early Childhood Development programme, conducted by the Institute of Educational Development, BRAC University, Bangladesh.
Dr Santh Divakara – Dr Divakara is the Founder / CEO of Educons Lanka (Pvt) Ltd., Business Consultant, Lecturer and Researcher on Intrapreneurship, Corporate Entrepreneurship and Entrepreneurship Development. He is an experienced Senior corporate member with a demonstrated history of working in the building materials industry. Skilled in Negotiation, Operations Management, Purchasing, Manufacturing, Entrepreneurship and small business professional with a Research Doctorate focused in Business Administration and Management from the University of Kelaniya, Sri Lanka.
Consultant of Business Reengineering and Lecturer of Entrepreneurship, Corporate Entrepreneurship, Intrapreneurship, Research methods, Operation management, Supply chain management, Business Mathematics and Project Management in many local and foreign Universities.
Researcher and author of publications of journal articles of more than 20 related to entrepreneurship and business development, energy conservation, Supply chain, human resources, small and medium scale organisations etc.
Amil Jeewan Epa – Amil is reading for Masters in Development Studies, Faculty of Graduate Studies, University of Colombo (Completed coursework). He holds an M.Sc. (Organizational Management, from the Board of Study of Agriculture Extension, Postgraduate Institute of Agriculture, University of Peradeniya, and a B.Sc. (Agriculture) from the Faculty of Agriculture, University of Peradeniya. He is the former Secretary of the Sri Lanka Evaluation Association (SLEvA) and was a Committee Member of the Alumni Association of the University of Peradeniya – Colombo Chapter (2011-2013). He is also a life member of the Alumni Association of the Faculty of Agriculture, University of Peradeniya.
He works for the Institution for Participatory Interaction in Development (IPID). Amil manages a Field Research Team and has undertaken several research assignments for INGOs, NGOs, Government organisations, ADB/ WB funded Projects and private sector organisations.
Ranjith de Silva – Ranjith de Silva worked as a functional consultant of SAP ERP (Enterprise Resource Planning), engaged in 2 cycles of implementation of the ERP. He has experience in re-design and re-engineering business processes through conducting system audits. Further, he has more than 15 years of experience in conducting, data handling and statistical analysis of evaluation and research studies in social science disciplines. He has completed a Master of Arts in Demography, Post Graduate Diploma in Population Studies, and Post Graduate Diploma in Applied Statistics after completing of first degree in Mathematics.
Professionally he has obtained a Diploma in Monitoring & Evaluation at the National Institute of Labour Studies in collaboration with Sri Lanka Evaluation Association and Certified Solution Consultant, mySAP Supply Chain Management – Order Fulfillment. A number of his publications have appeared in international and national peer-reviewed journals.
Dr Ms Praddeepa Korale Gedara – Dr Korale Gedara holds a Doctor of Philosophy (PhD) in Economics (2011-2015): from the Department of Accounting, Finance and Economics, Business School, Griffith University, Australia, and a Master of Science (MSc) in Agricultural Economics (2008-2010) – Postgraduate Institute of Agriculture, University of Peradeniya, Sri Lanka (2008-2010). She was the analyst of the UNDP assignment Measuring and Responding to National Languages Compliance of Provincial Public Authorities in the North, East, North-western and Uva provinces in Sri Lanka for UNDP.
Prasadi Fernando – Prasadi Fernando is a Visiting Lecturer at the Institute of Human Resource Advancement & Institute of Indigenous Medicine at the University of Colombo for undergraduate and Postgraduate students. She is a research consultant in monitoring and evaluation at the Asia Foundation, Sri Lanka and the partner organisations in government, private and non-governmental sectors. She is also a committee member, a Statistician for the ethical review committee, IIM University of Colombo and a Resource person for the National Institute of Labour Studies (NILS) Ministry of Labour and productivity improvement.
She has over 15 years of lecturing and research experience in the labour force, mental & community health and psychosocial support, economics and population studies, demography, human resource management, and population studies. She is a lecturer and a mentor for research students of licentiate higher education institutes at the University of Wales, Trinity Saint David, University of West England and ICBM campus-IIC University of Technology, Cambodia.
Prasadi has contributed to several Research Publications in Labour, population studies, gender and psychosocial support at the national and international levels. Prasadi holds a BA (Economics Special) degree with a second-class upper division, Post Graduate Diploma in population studies and a Masters in Demography (MA in Demography) from the University of Colombo, Sri Lanka.
Special Advisor : Deshamanya Dr Godfrey Gunatilleke entered the Ceylon Civil Service and served in senior positions in the Ministries of Lands Industry and Planning and took early retirement in 1972 to establish and head the Marga Institute. He was a consultant to the ILO UNCTAD, UNU, WHO and member of the Board of Trustees of the International Food Policy Research Institute.
He is the recipient of several international and national awards including the Eisenhower Fellowship USA; the Health for All medal awarded by the WHO.
Dr Amarasena Gamathige Amarasiri – MA in Sociology from Utah State University and PhD in Sociology from Colorado State University, United States of America was Senior Social Sector/Resettlement Specialist at the Sri Lanka Resident Mission, ADB from 2002 to 2010. After retirement, he became the external monitoring expert of a large scale infrastructure development project in Sri Lanka and a consultant to the World Bank and ADB on involuntary resettlement and social safeguard issues in Sri Lanka. He held senior positions at the Open University of Sri Lanka, International Water Management Institute, National Development Bank, and the Mahaweli Authority. He also worked at the Marga Institute as Research Officer from 1972 to 1981. His professional interests are research on involuntary resettlement and project monitoring and have co-authored two books and several research papers on distance learning, involuntary resettlement, and water management.
Dr Nimal Sanderatne– graduated in Economics from the University of Peradeniya, obtained a Masters degree in Agricultural Economics at the University of Saskatchewan, and a Ph. D from the University of Wisconsin. Dr Sandaratne has worked at the Department of Commerce and Trade, and the Central Bank.
He was appointed Chairman of Bank of Ceylon in 1987, and later in 1994, as the Chairman of NDB. He has also served as a consultant to a number of institutions: UNICEF, World Bank, Harvard, SIDA and ADB. Dr Sandaratne lives in Peradeniya, and for the last 14 years has been teaching Agricultural Economics and Economics at the Post Graduate Institute of Agriculture (PGIA) of the University of Peradeniya.
Dr Sunari Senaratne:- BA Hons in Social Anthropology with Development Studies from the University of Sussex; MSc in Anthropology and Development from the London School of Economics (LSE); PhD in Anthropology and Sociology from the School of Oriental and African Studies (SOAS), University of London. Dr Senaratne's PhD was in the area of Disaster Studies and focused on the impact of the tsunami (2004) on a fishing community on Sri Lanka's south-western coast. Her major area of research since the completion of her PhD has been the social and political aspects of agriculture.
She is also interested in the social implications of the proposed Megalopolis Initiative in the Western Province of Sri Lanka.
Dr Mahim Mendis is a Specialist in Organizational Development and Governance, Mahim is a Sri Lanka Presidential Scholar with a Masters Degree in Organizational Analysis and Behaviour from the University of Lancaster, UK, a British Chevening Scholar with an M.Phil in Mass Communication from the University of Leicester, and possess a Ph. D in Media and Political Sociology from the National University of Singapore (NUS). He has been a recipient of two Postdoctoral Training Awards from the American State Department at the University of Northern Illinois, USA and the University of Massachusetts in Amherst, USA. He was the former Dean of the Faculty of Humanities and Social Sciences and currently serves as the Communication Studies Unit Head. He counts 33 years of professional experience in University teaching and administration. A co-founder of the Rainbow Institute of Communication and English his spheres of training include Organizational Communication and Leadership, professionalism and professional ethics, Corporate Good Governance and Political Education.
Professor Tilak Abeysinghe is a Senior Advisor of the Gamani Corea Foundation. Before joining the GCF in July 2017, he was a professor of economics at the National University of Singapore. He was also a visiting professor at Kyoto University and Peradeniya University. He was the Director of the Singapore Centre for Applied and Policy Economics and an Executive Committee member of the Department of Economics. He continues his affiliation with the NUS. He obtained his PhD in Economics/Econometrics from the University of Manitoba, Canada.
His research interests lie across a range of theoretical and applied topics which include the Singapore economy, housing affordability, social epidemiology and quantitative health research. He has published in highly reputed international journals in the field.
Dr Wasanthi Wickremasinghe – is a Senior Research Fellow at GCF. She obtained her PhD in Agricultural Economics from the University of Giessen, Germany. She has more than 27 years of experience in economic policy research and university teaching.
Prior to joining the GCF, she worked as Assistant Professor at Fiji National University and as a Senior Researcher at HARTI, Sri Lanka.
She was also a resource person for international organizations.
Dr Nirmal De Silva – is an Associate Professor of Business Administration and an award-winning 'C' Level Business Professional |Board Director| Entrepreneur|Strategy Consultant|Public Speaker|Women & Youth Empowerment Advocate|Power Play Strategist |Impact Investor|Real Estate Expert & Mentor. He is a thought leader & integral part of the Startup, SME & Social Enterprise Ecosystem in Asia. His academic and professional qualifications are:-Doctorate in Philosophy (PhD) – Reading, Doctorate in Business Administration (DBA) the Philippines, CMA (Australia), MBA(Australia) PG Dip M (CIM, UK), FCIM (UK), Chartered Marketer (UK), BBusMgt (Australia), Master Project Manager (USA), FABE (UK), FinstAM (UK), MinstSMM (UK), FCPM (Sri Lanka), MSLIM (Sri Lanka), FAAPM (USA)
Dr Seniviratnage Somaratne-is a Senior Lecturer Grade I in Botany, Department of Botany, The Open University of Sri Lanka.
He obtained his Ph. D. in Plant Ecology and M. Phil. in Plant systematics from the Open University of Sri Lanka and is a lifetime member of the Institute of Biology of Sri Lanka and Sri Lanka Association for Advancement of Science, Chartered Biologist, Institute of Biology of Sri Lanka, and Fellow of Institute of Biology of Sri Lanka.
Mr Neel de Silva– Executive Chairman, Survey Research Lanka, has over 30 years' experience in the market and social research and leads a
dedicated research team of over 150 Field Staff (Research Partner who
will collect data at regional level)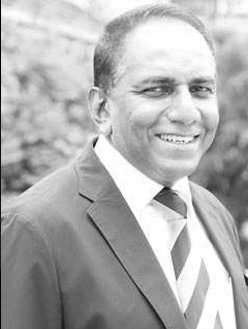 Mr Stefan Moraes– has extensive experience in the Global Institutional Development Business, facilitating Management Solutions on Competitive Strategy, Strategic Marketing, Service
innovation, Total Quality, Process Re-engineering,
Human Capital, and Information Technology.
Ms Thiwankee Abeywardena Wickremasinghe – holds an MSc. (Mass Communication), from the University of Kelaniya and is currently reading for the PhD in Mass Communication,
University of Kelaniya. She also holds an LL.B (Hons)
from the Open University of Sri Lanka.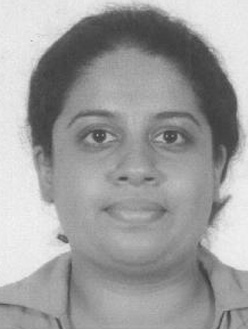 Mr Indrasiri Wijetunge– Is a Senior consultant, The Department of Social Studies (SSD),
The Open University of Sri Lanka and holds an M.Sc. (Economics)from the University of Newcastle Upon Tyne, UK.
Mr Sheran Fernando – is part of the Alumni of Harvard Business School (OPM 53) counts almost 30 years of corporate experience in management and leadership with govt., NGO and corporate sectors. Sheran has specialised experience in negotiation and corporate restructuring.
He is a thought leader for sustainable mobility in Sri Lanka and was instrumental
in influencing supporting policy.
Dharshan Cooray – Dharshans corporate career spans 18 years 10 of which are on managerial level and above where he has over 6 years of C-level/Senior Management experience. He has worked in Management and C-Level roles for CIMA -UK, SLASSCOM, The Ministry of Finance and planning, The Third wave group and Verité Research for brands such as Victoria's Secrets, DIESEL, The British Council, IELTS and SKAL International. Dharshan has managed corporate portfolios valued at Rs. 10million and above and achieved Sales targets of USD 150000. Dharshan's areas of expertise in terms of corporate experience and lecturing include research, Sales & Marketing, General Management, Project management, Strategy development and implementation and leadership. Dharshan is a freelance Researcher and has undertaken market research for SMEs and MNCs. He's a Success coach and Management/Marketing consultant running AltitudeLK since 2015.
Nishandeny Ratnam:- Nishandeny Ratnam has a strong background in the field of rule of law and good governance with contextualised work and research experience on the issues related to Sri Lanka. She carries extensive experience in the government and international development sector in Sri Lanka. She has been a prosecutor at the Attorney General's Department of Sri Lanka, a Legal Advisor and later a Project Manager in the Legal Aid Commission of Sri Lanka, a Senior Legal and Enforcement Officer at the Consumer Affairs Authority and a Senior Legal Analyst at the Office on Missing Persons. Her exposure in the international non-governmental organisations includes being part of the Women's Housing Rights Program of the Centre on Housing Rights and Evictions and being a Manager of the Advocacy and Legal Advice Centre of the Transparency International Sri Lanka. She was part of the technical experts of Chemonics International in implementing a rule of law reform project funded by USAID. She was also part of the consultant team of Marga Institute to review the results framework on the Sustainable Development Goals 16 (Peace, Justice and Strong Institutions) of the UNDP Sri Lanka. She has completed international internships at Asylum Access Thailand and the Office of the Prosecuting Attorney of Midland, Michigan, in the United States. Currently, she is a senior project manager at Search for Common Ground, where she is exposed to non-adversarial conflict resolution methods. 
She is trilingual with the local languages used in Sri Lanka and worked across different regions/districts of Sri Lanka. She is currently an elected executive member to the Asia Pacific Master Alumni Association for Human Rights and Democratization and an appointed member of the Board of Directors of the Centre for Equality and Justice (CEJ) in Sri Lanka.
Ms Ratnam has a bachelor's degree in law (LL. B) from the University of Colombo and a master's degree in law (LL.M) from the Ohio Northern University. She was called to the Bar as an Attorney-at-Law in Sri Lanka in December 2011. She also holds a master's degree in Human Rights and Democratization from the University of Sydney and a post-graduate diploma in International Relations from Bandaranayake Centre for International Studies. She received Excellence for the Future award in the study of Comparative Constitutional Law in 2015 at Ohio Northern University.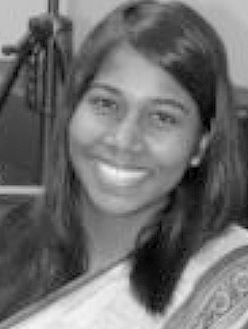 Kusum Athukorala:-​ Kusum is globally recognised for her expertise in the environmental and water sector, especially in community engagement and gender issues; experienced in networking and capacity building and has been an innovator and change-maker on a national and global level. Her interest in climate change, sustainable development, and water management at policy and community levels permeate most of her professional work. She is very much involved in field-based research skilled in documentation, including video productions. 
Kusum Athukorala holds a Master of Science in Managing Rural Change from Imperial College, University of London. She is the recipient of the International Water Association's International Women in Water Award and the Zonta Woman of Achievement for Environment. She has held a series of responsible positions on national, regional and international boards and has contributed to establishing and growing an array of national and international organisations. She has been Co-Chair of the UNESCO WWAP gender group and is currently a member. She also works as an adviser and consultant for global environment and water-related programmes. Her work in environment-related advocacy covers a range of ground-level issues in Sri Lanka, such as gender and community development, water, sanitation, hygiene, river sand mining climate and water security. She is currently the Chair, South Asia Global Water Partnership, Snr Advisor Sri Lanka Water Partnership, Steering Committee member Women for Water Partnership and Chair NetWater, an AusAID alumna. She is currently engaged in directing an advocacy program series related to illicit sand mining in Sri Lanka.  She is also engaged in World Bank AHEAD and Erasmus BRITAE programs in Sri Lanka and has published extensively.
Thilal Nanayakkara:- With a Master's Degree in Business Management, Thilal has shifted from the private sector to the development sector where he has carved a niche as an environmental communications and advocacy specialist. While working closely with government ministries and departments through UN and World Bank projects, he has been able to leverage his experience in advertising, printing and magazine publishing, as well as marketing research, to tailor-make unique communication and advocacy campaigns. Realising the grave challenges that are posed due to environmental degradation, Thilal has made it his life mission to share knowledge, empower, and effectively engage diverse groups of stakeholders – including the general public – in various aspects of the environment with a focus on prompting appropriate collective action. His experience in rolling out communication campaigns via traditional, below-the-line, and social media has made Thilal a much sought-after communications specialist whose strength is in translating highly technical information into bite-sized messages that can be digested by the general public.
Mr Amar Gunatilleke Executive Vice Chairman of Marga Institute:- Has over 30 years experience in Public Relations and Marketing Communications. Founder of Avanke` Marcom (www.avanke.com) that focusses on internal communications, stakeholder relations and communications research. Apart from his marketing communications exposure he also has experience working on market and social research assignments in Sri Lanka and Bahrain as a qualitative research consultant. He has a Bachelor of Arts Degree in Social Sciences from the Open University of Sri Lanka and a Diploma in Personnel Management from the Institute of Personnel Management – Sri Lanka. He has held positions such as CEO and Director Client Service in local and multinational advertising agencies and also worked as an external communications consultant of Hayleys Agriculture.
The Marga Institute was set up in 1972 as independent non-profit development research & training center with an activist arm that engages with civil society organizations in public debate and discourse.
Web Solution by Nimantha Dias
MARGA INSTITUTE
# 941/1, Jayanthi Mawatha, Kotte Road,
Ethul Kotte, SriLanka.